As it turns out, contrary to all the predictions for a dry winter, we've been having some serious snowfall here in central New Mexico. And appropriately, we're back on skis. Last year's return was not just a passing whim. As always, it's been difficult to get outside as much as we'd like, but we're trying to squeeze in as many excursions as possible. The ski season started pretty late – I think it was the end of December before we were able to get out onto some less-than-deal snow up in Santa Fe on FSR 102.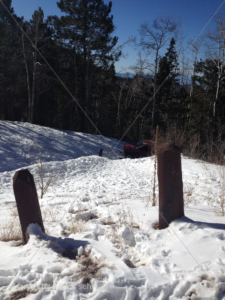 However, once it started snowing . . . yeah, wow, it's been a glorious wet winter! We were able to get our legs back under us with a couple of trips onto our local trails on Sandia Mountain,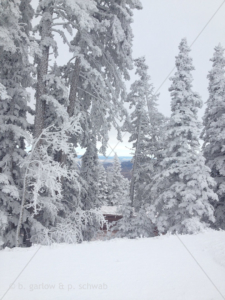 and a few weeks ago we drove into the Jemez for a night of camping and two days of skiing on the Los Griegos Trails (Day One was beautiful, Day Two we cut short due to some seriously wet mash potato snow).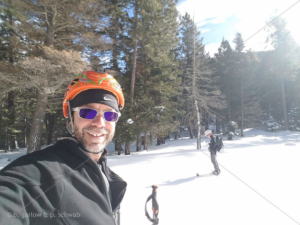 After another sedentary two weeks, we were finally able to drive up to the Sandia Crest yesterday to see the captivating views and deep snow everyone has been raving about. It was crazy beautiful!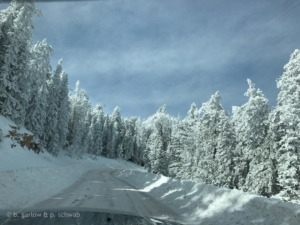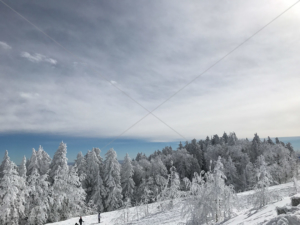 Oh, and there are a few more inches of snow predicted for tonight. I definitely wish I had a bit more free time to get outside and play! The good news is I was able to find the right combination of shims and padding to keep the Scarpa T4 boots from eating my feet this winter. So, Yay! Now, I just need to work on those deep knee bends!