We finally made it out for an overnight snow trip this past weekend. It was a laid back trip with no agenda other than to be outside stomping around in the snow. We started from the Santa Fe ski basin and walked up Winsor trail until we felt like stopping – we ended up going less than 3 miles, but set up the Hilleberg on a knoll with a great view of Santa Fe Baldy: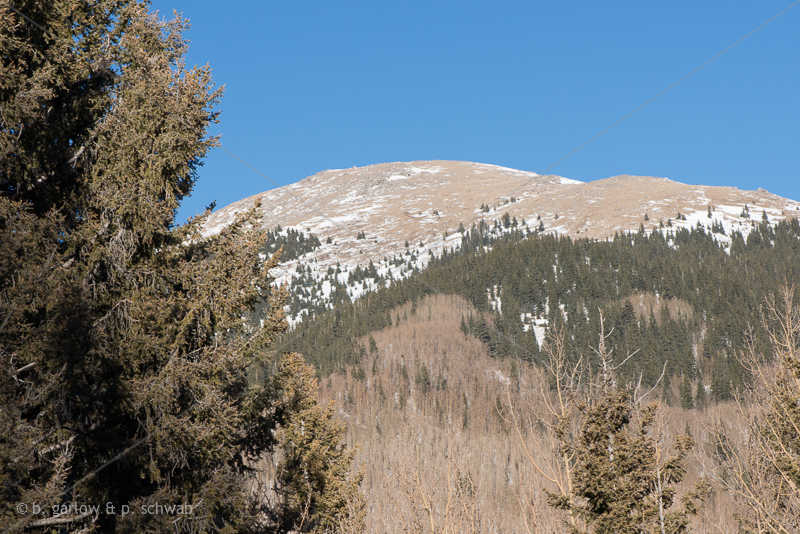 It had been a while since there'd been fresh snow, so the (many) skiers we passed were a bit grumpy, but I loved all the glitter produced by those big crispy flakes of old sugar snow.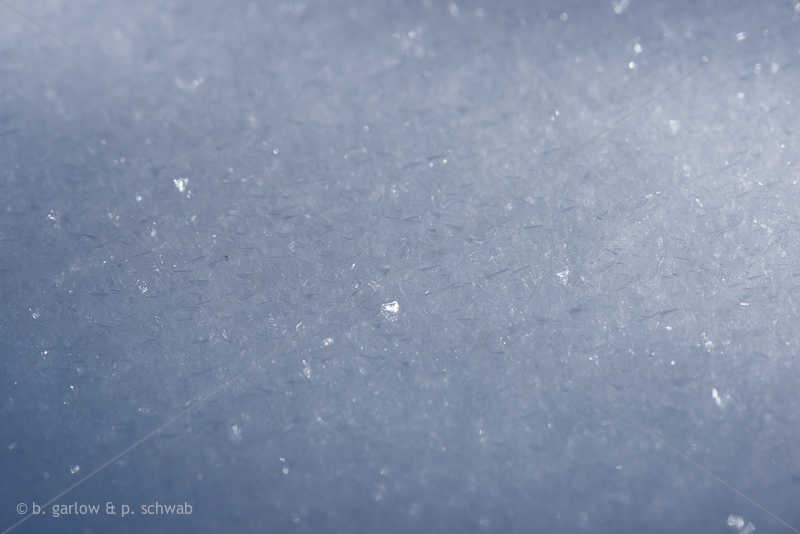 In the morning, we woke with our heads in the clouds. Every so often the fog would precipitate some icy pellets, and as we worked our way out, some sections of the forest were beautifully iced.