Here's what the small Patagonian town of El Chalten looks like on a sunny afternoon: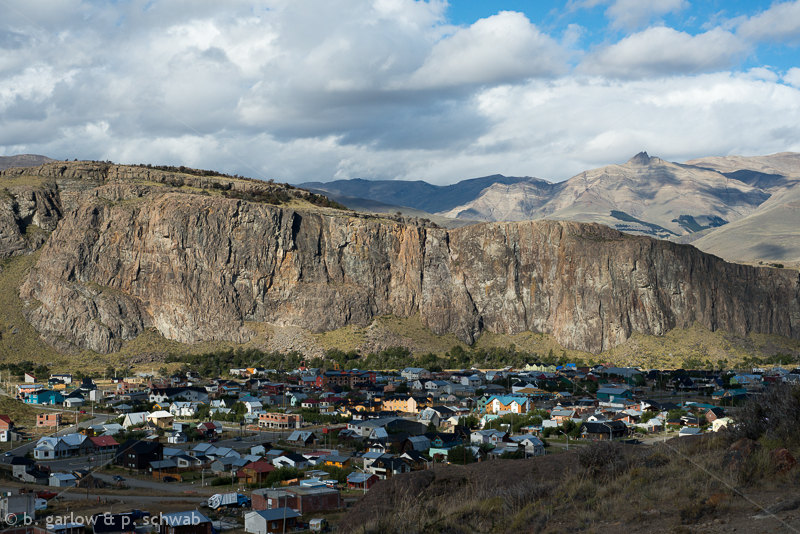 Except, today was a rain day here in El Chalten. Actually, I think this time of year, more often than not, it is a rain day in El Chalten. However, today was the sort of rain day in which there was nothing we really needed to do. Since we lucked out with beautiful weather the day before, for the hike to Laguna Torre, we decided to treat ourselves to a lazy day and stayed put at the cabana to bask in the sound of the unrelenting raindrops and catch up on a bit of sleep and photo editing. In the afternoon we donned our Goretex and went for a stroll around town – it takes about 15 minutes to circumnavigate the town, but in that small space there is a surprising array of eating establishments wedged inbetween all the hiking, climbing, glacier and fishing guide offices: an enoteca with an impressive selection of wine, as well as an assortment of local beer and various preserved, pickled and smoked snack foods, a handful of pizzerias, some coffee shops, a brewpub with great empanadas, a few bakeries and sandwich shops, a number of parilladas, and a bunch of fusion-Argentine restaurants. In general, the eating in Argentina has been good (and surprisingly vegetarian friendly), but it has actually gotten better as we get further away from Buenos Aires. Today, despite our best intentions to be more frugal, we were tempted by a sign offering pizza de la parrilla. One smoked cheese pizza, a bottle of malbec and an apple tart later, we were back on track, and on our way to the small "supermercado" for some dinner supplies. By the way, two eggs, potatoes, beautiful fresh garlic, instant soup mix and a can each of white beans and corn can be combined for a very satisfying dinner.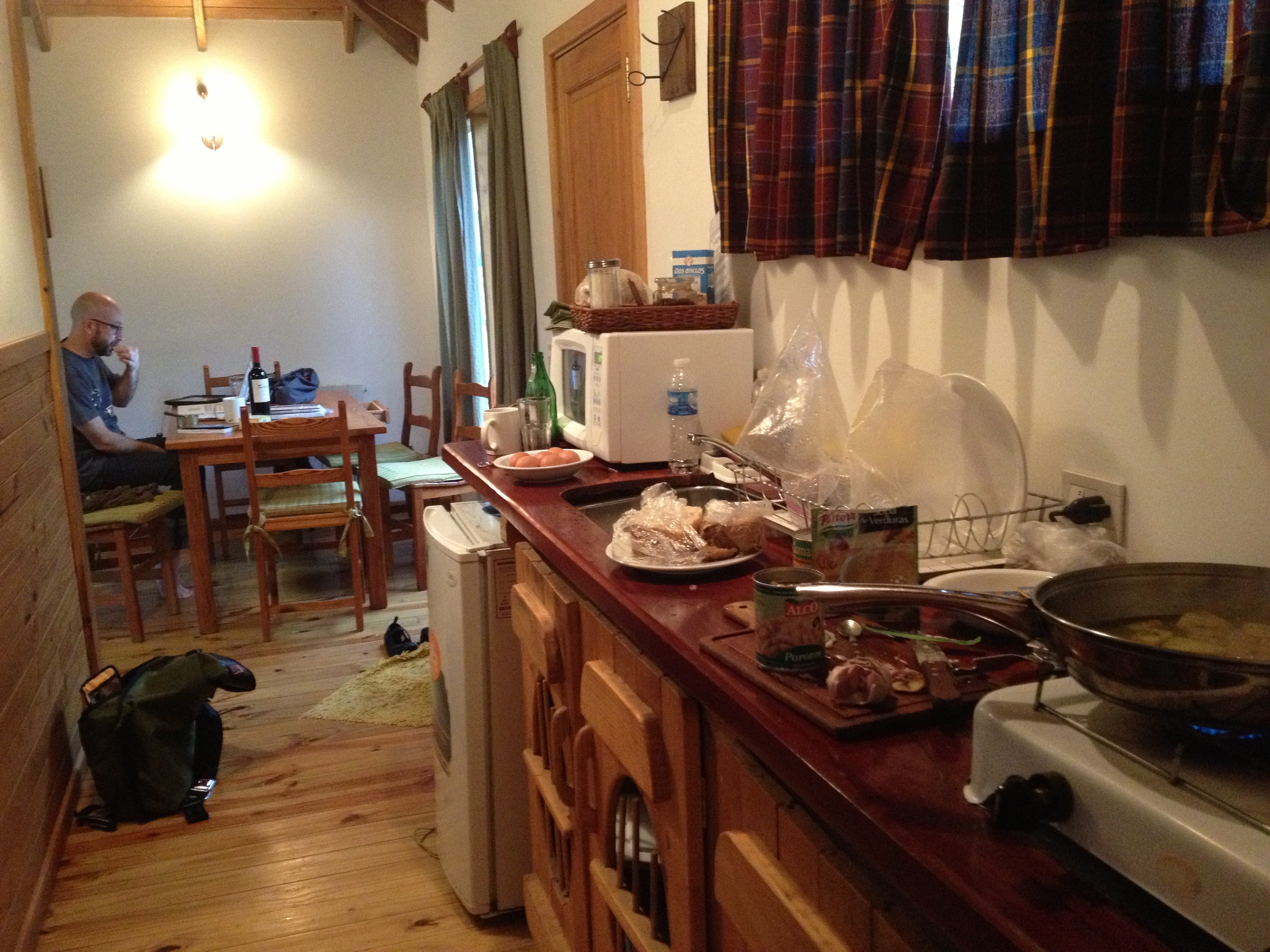 Anyway, today was the last of our "down" days for a while. For the next week or so we are hemmed in by no-refund reservations and, once we get to Torres del Paine, a point-to-point trekking schedule that will require us keep moving, rain or not. But for now, I'm quite content to stay put and listen to the rain – it is a sound I don't get to hear much of at home.