Back in June it looked like this was going to be an epic, active summer. We had arranged our schedules to be flexible, with lots of free time. We were both in halfway decent shape. We were ready to go.
And then, after a hectic week spent hopscotching from one doctor's office to another, I was fast tracked for surgery in July. And I would need 6 weeks of recovery with limited physical activity. Yup, there went the epic summer. I was consoled a bit by the fact that it kept raining and storming – it actually wasn't the best summer to spend a lot of time above treeline.
The good news is, I'm back on my feet, and it's been an amazing autumn. To get back in shape, we've been we've enjoying some nearby, fast and light, day hikes: Two-plus weeks ago we spent half a day on the popular Fourth of July Canyon, Manzano Crest, Albuquerque Canyon loop. The leaf colors were quite vivid, so it was a really spectacular walk.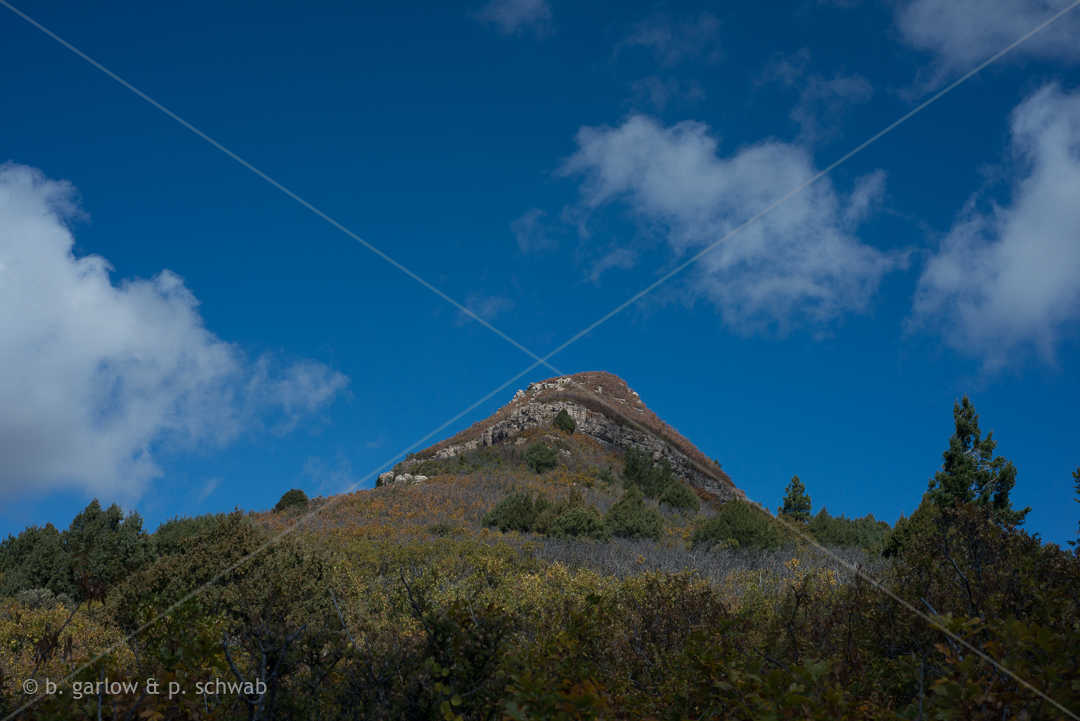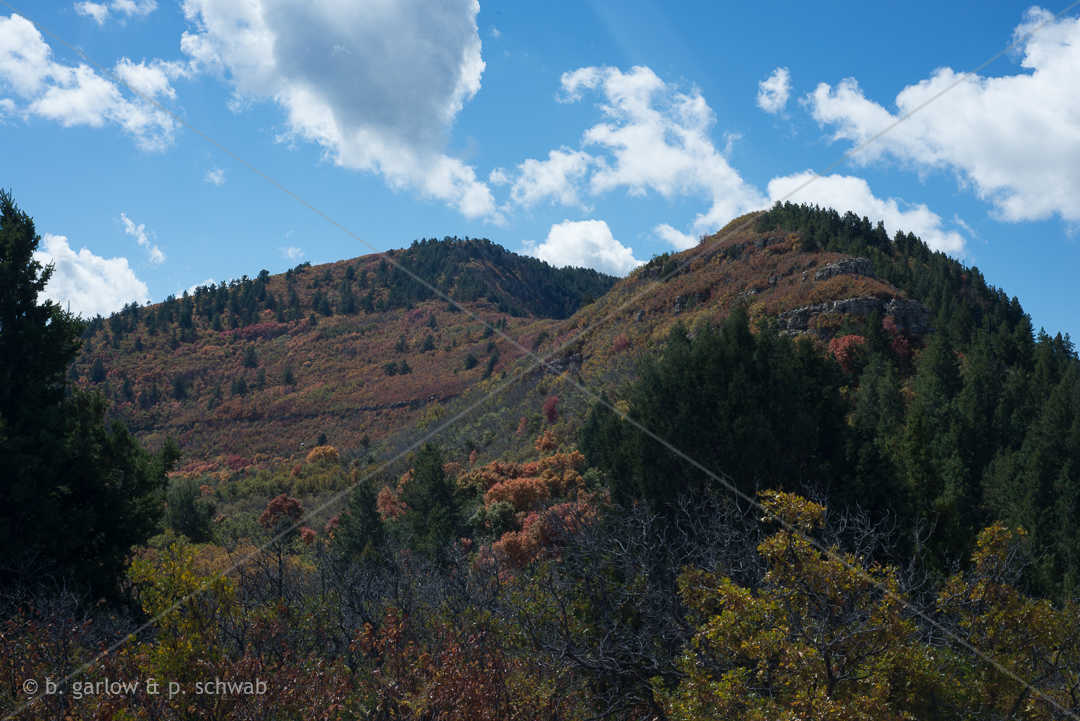 Then, last week, we dusted off the camper (poor thing sat around waiting to be used all summer) and drove north into the Jemez, through the Gillman tunnels, and parked along Rio de las Vacas for a night.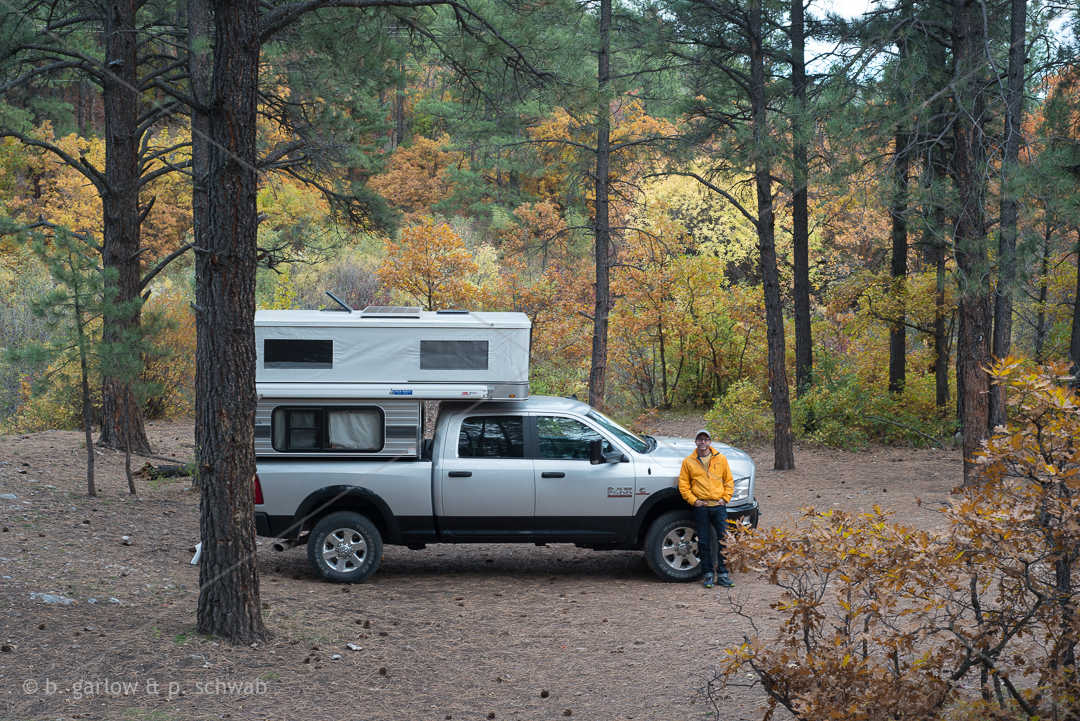 The next day we hiked up onto Stable Mesa and turned a quick in-and-out hike into an all day affair by exploring the convoluted maze of jeep tracks that cover the mesa. After checking out the old cabin ruins, we walked to the northeast edge of the mesa, to see if we could find the trail that descends into the Stable Canyon. I think we veered left, when we should have stayed straight, at one of the many junctions, and instead of finding a route down, ended up looping, in a very indirect path, back to the trail we had taken up. We probably walked about 14 zigzagged miles – not a bad way to spend a day basking in the glorious NM sun.